Our excellent workshop facilities and experienced staff allow our business to maintain maximum outputs for extended periods.
We have all the equipment and resources to produce all your fabrication and welding needs and are presently working on several projects Australia wide.
With two fully equipped workshops located in the Brisbane suburbs of Wakerley and New Chum (East West Brisbane), Piping Solutions has greater access to local labour resources within the Brisbane region.
 Wakerley
Head office, admin buildings and main workshop 60m x 20m -1200m2 undercover fabrication Three overhead cranes Multiple heavy-duty pipe rotators Pipe racking & storage
NDT & Hydrostatic Testing areas
Lay down Area – 1800m2
10 tonne yard crane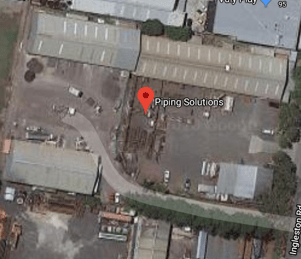 New Chum
Office and admin buildings and workshop 60m x 40m -2400m2 undercover fabrication Multiple heavy-duty pipe rotators & rollers Sub-arc welding machines
NDT & Hydrostatic Testing areas
Pre assemble units & skid assembly areas
Pipe racking & storage
Lay down area 30,000m2
12 tonne yard crane & 6 tonne track crane