Piping Solutions can arrange delivery and supply of all load requirements. We offer an in house transport service that covers majority of Australia or we can arrange for shipment and delivery as part of our fabrication package.
We have a complete fleet of transport vehicles to ensure that there are no delays caused by the unnecessary use of external contractors and our products are supplied first hand and on time.
Piping Solutions can facilitate the delivery of goods to site utilising its in house transport division, this has proven to be cost effective and eliminates potential delays that can be experience when engaging subcontractors.
The storage & transportation of oversize and wide loads are often performed by Piping Solutions.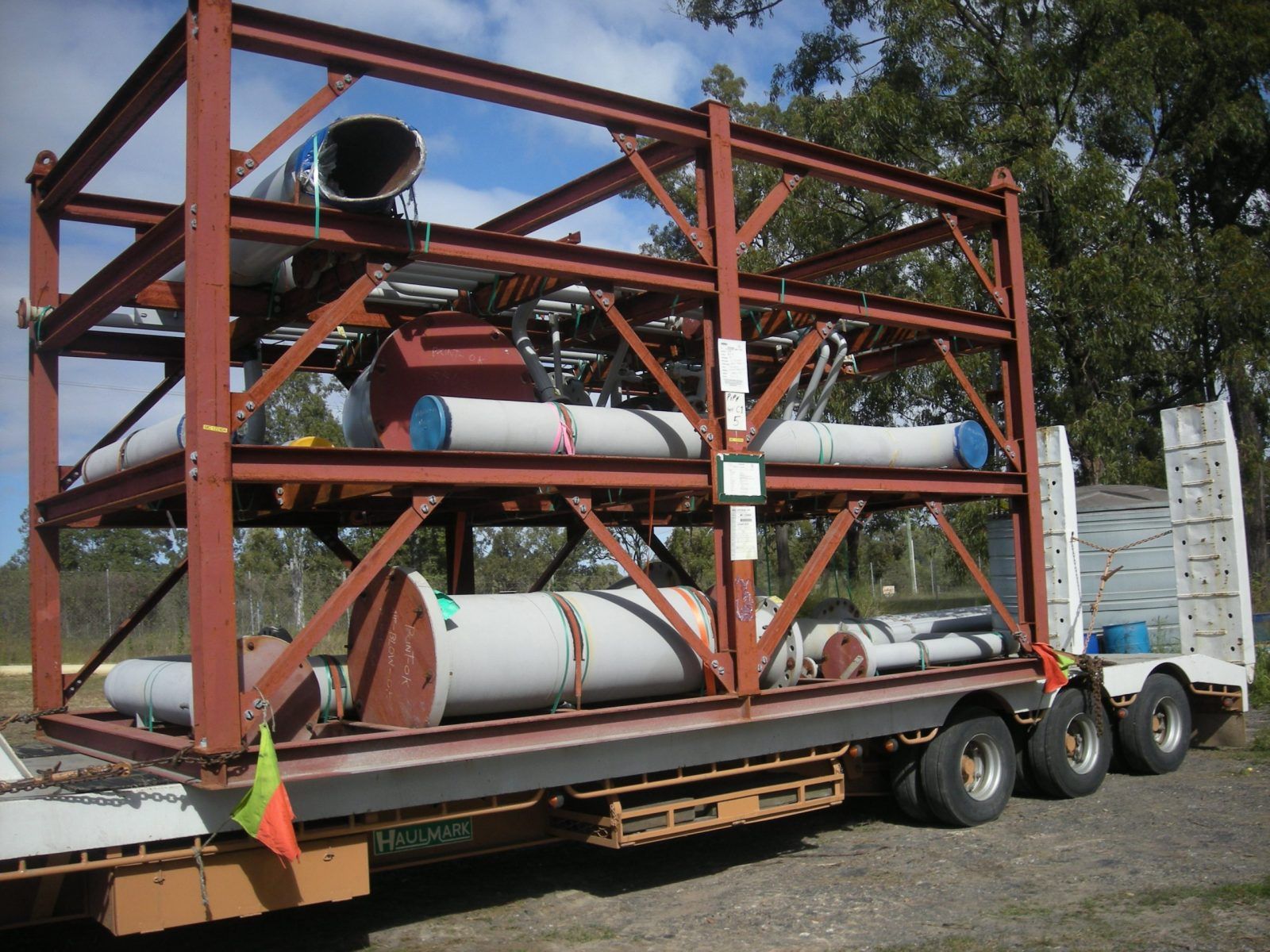 Piping Solutions has a number of flat racks which are delivered to site using side loader thus minimising works for Client Site team to arrange cranage and labour, this allows for Clients to unload spools from flat racks as needed.