Our state-of-the-art workshop and experienced team can produce up to 5000 welded inches per week. We offer a comprehensive range of top-quality workshop fabrication services including:
Pipe spooling (carbon, stainless and exotic)
Structural steel
Platforms and stairways
Chutes
Conveyors
Pressure vessels
Doubled-walled piping
Plant breakdown repairs
Rolling, shaping and assembling structural steel and specialty items
for on and off shore installations.
Shell and tube heat exchanges
Process skids.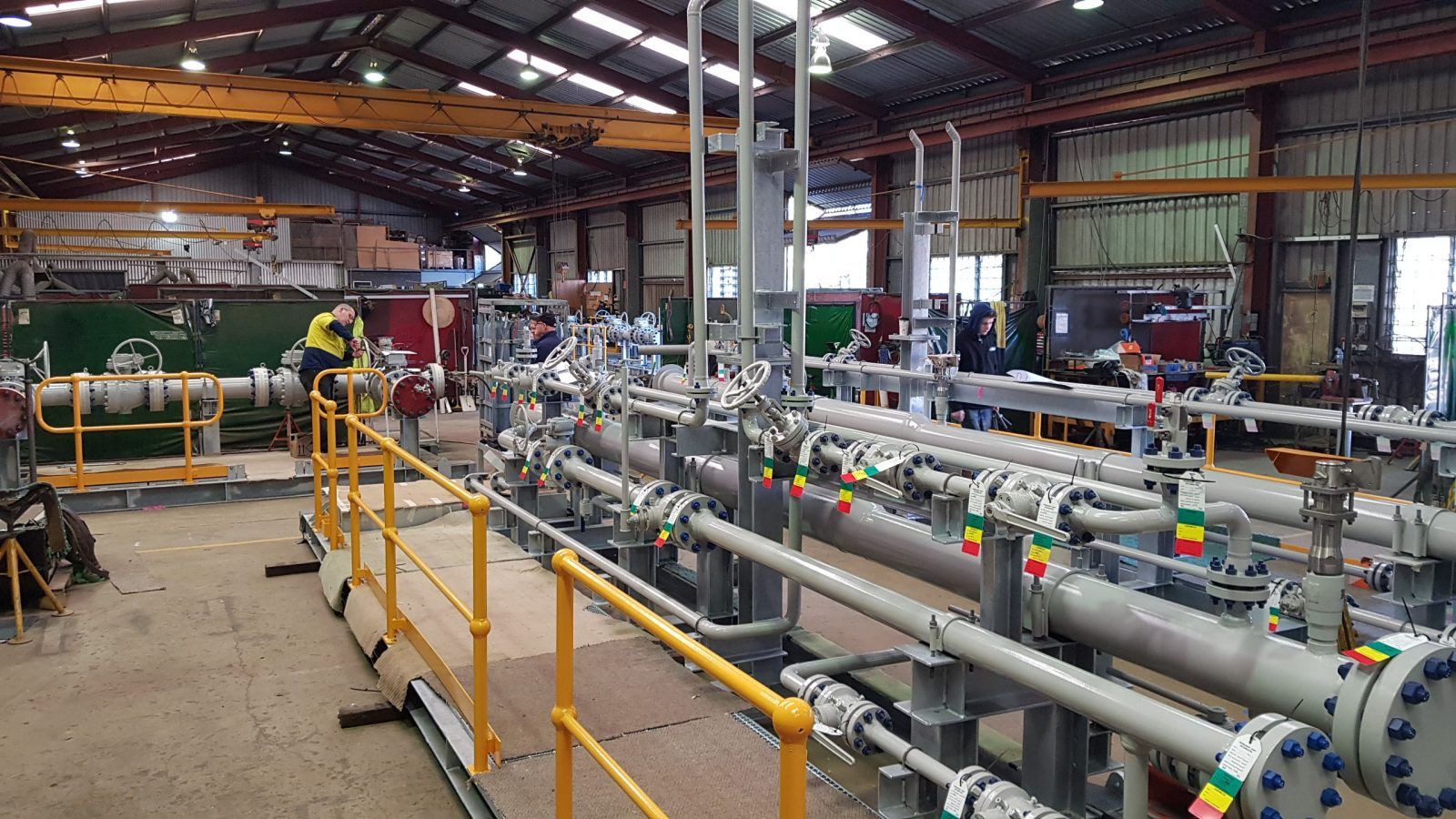 Pipe spooling can be produced at a rate of 5,000 diameter inches of x-ray quality welding, achieved in a standard working week, based on 100NB to 150NB pipe.